Volume Price Projection Slide Show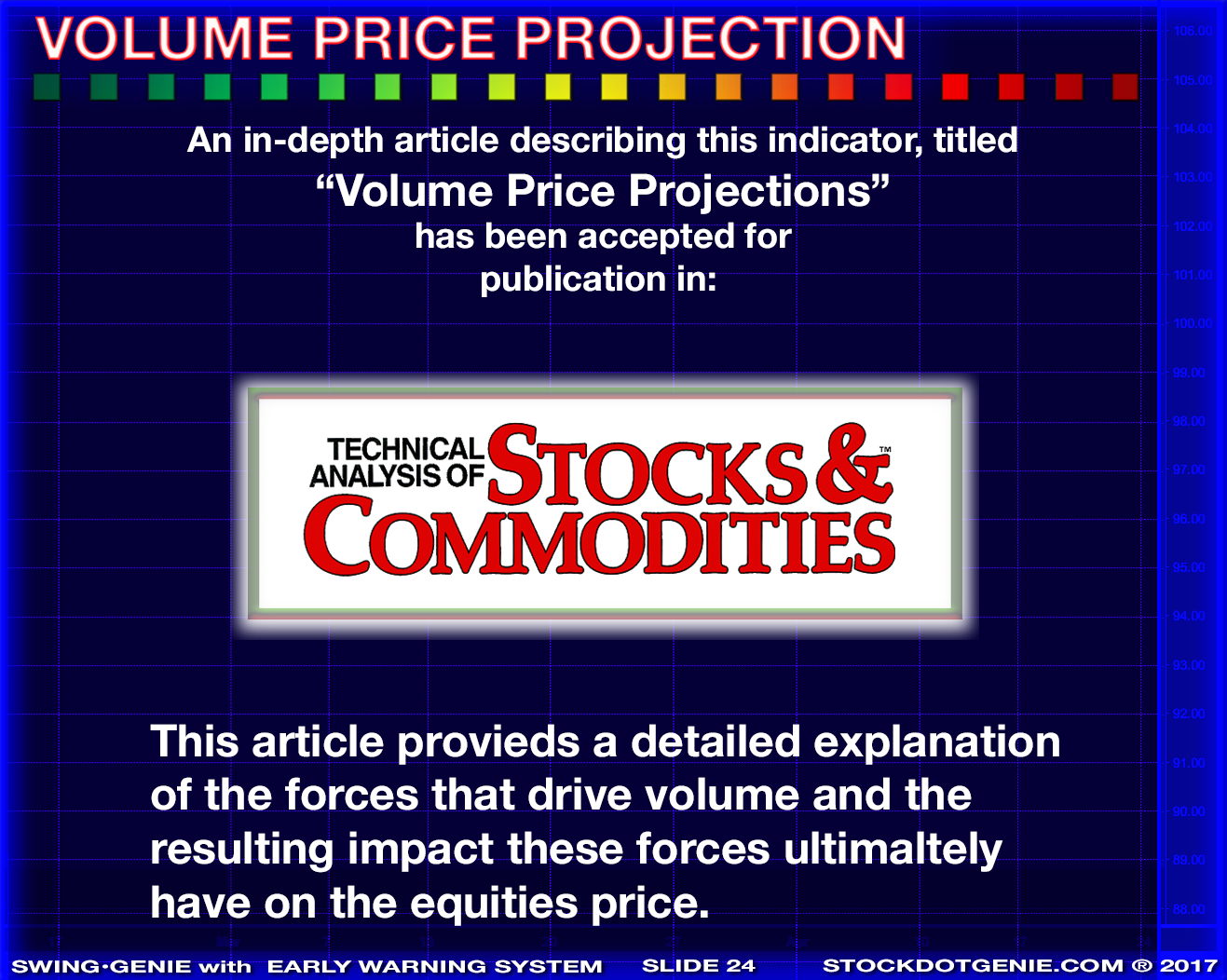 Slides can be advanced by clicking on the large slide, using thumbnails above or the "<" ">" controls provided at the left and right edge of each slide.
The fellowing page provides a bookmarkable chart for:
VOLUME-PRICE PROJECTION MATRIX
FINDING STOCKS TO TRADE USING A Volume SCREENER in Finviz
You can find great candidate stocks to trade using a simple and free screening process. Go to finviz.com and click on their "screener" tab. Below is the header of this stock search engine.
You can see that if you do not enter any limiting parameters, on the date this screen was set up, 7091 stocks where returned. Each and every input you add will further refine and reduce the total number of returned stock.
We are attempting to find volume spikes that are significantly above the normal daily volume. By entering the following parameters we reduce the total number of returned stocks to 167. (1) Average Volume [Over 200K] (2) Relative Volume [Over 2] and (3) Current Volume [Over 400K].
By moving to another screen also on the Finviz site, under the "Groups" tab, you can now easily see which segment(s) of the market is making the most aggressive moves.
You can now choose which segment of the market you wish to target based on performance of each segment. You now want to go back to the "Screener" tab and enter the segment.
By entering the Sector, in this case, I used my favorite group, Technology, the total number of returned stock is reduced to 29. You now have a targeted list of stock that you can apply the Volume Price Projection indicator in combination with the Volume/Price Matrix Chart Chart to find great candidates to trade utilizing the Swing•Genie Indicator.
The next page in this series is:
SWING TRADING WITH SWING•GENIE